Professional Audio- & Music-Production
Thornsend Productions
Elevate Your Art: Exquisite Solutions for Composition, Sound-Design, Music Production, Mixing & Mastering and general Audio-Post
Learn More
At Thornsend Productions, our goal is to bring your productions to life through custom music compositions - whether for film, television, games or your existing music project.

We use our broad expertise and years of experience to create music that tells your story and immerses your audience, listeners or players in the world of your production. We always strive to exceed your expectations and deliver a result that is guaranteed to be remembered by you and your audience.

Our comprehensive service includes the entire range of music production, from composition to the final mix. In doing so, we continuously address your individual wishes and requirements to provide you with a result that is perfectly tailored to your production. Let us realize your vision together!
The proper sound is critical to achieving the full impact of your visual medium. At Thornsend Productions, we believe that an inspired and professional soundtrack and sound design will give your project just the distinctive touch it needs to stand out from the crowd. Our custom sound design solutions ensure that sound and vision are perfectly aligned, allowing your production to reach its full potential.


Every audio material has the potential to become a masterpiece! We believe that the right balance and refinement of sound makes the difference between a good and a great production.

We provide you with the impressive and convincing sound that inspires and fascinates your listeners. From classical to rock and pop to electro, whether music or film production or simply speech, our expertise and commitment accompany your projects from planning to the final master.


Completely immerse yourself in the sound, be enveloped by the sound -We create immersive 3-dimensional sound experiences.

Indispensable for forward-looking applications in the field of virtual reality and augmented reality, the interplay of visualization and interactive-immersive sound design allows convincingly real worlds to be created.

Even classic linear media can benefit from 3D audio using binaural technology. What do you need to listen? Ordinary headphones! In short: All are accessible with binaural 3D audio.

And what do you use them for? For example, the Spotify spot of a special kind, immersive music mixes in Dolby Atmos that get under your skin, or truly lively radio plays.

And why at all? To stand out from the crowd! Attention is the most valuable currency in the modern media landscape. 3D audio gives your projects the modern sound of a special kind.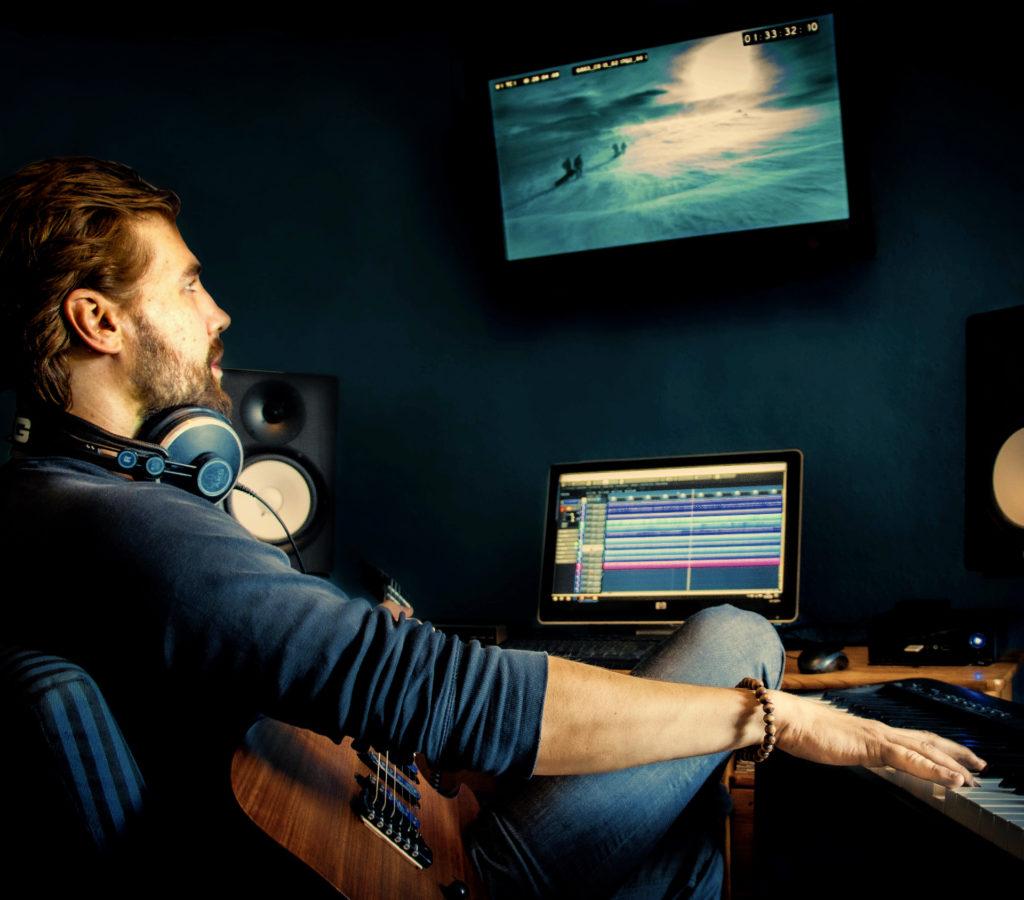 Welcome to Thornsend Productions
Your professional partner for first-class and impressive audio and music productions!
Our team, led by Raphael Thorn, consists of a network of talented and experienced professionals in audio post-production, sound design, music composition and mixing & mastering.
We offer customized solutions and guarantee that your creative ideas will be brought to life exactly according to your ideas and requirements.
We work with state-of-the-art equipment and innovative technologies to ensure that every project is realized at the highest level.
Graduations & Certifications
Education

Bachelor of Arts: 
Music
at Justus-Liebig-Universität Gießen

Master of Arts: Zeitabhängige Medien - Sound & Vision
at Hamburg University of Applied Sciences
Masterclasses
Sounddesign by Randy Thom 
(Star Wars, Harry Potter, Apoclypse Now)
Filmmusic by Kristian Eidnes Andersen 
(Melancholia, Only God Forgives, Der Antichrist)
Orchestration by Bob Zimmermann 
(Die Dirigentin, Süßkind)
3D Audio by Garriet K. Sharma
Certifications
Audinate Dante Certification Level 2
L-Acoustics Foundamentals & K-System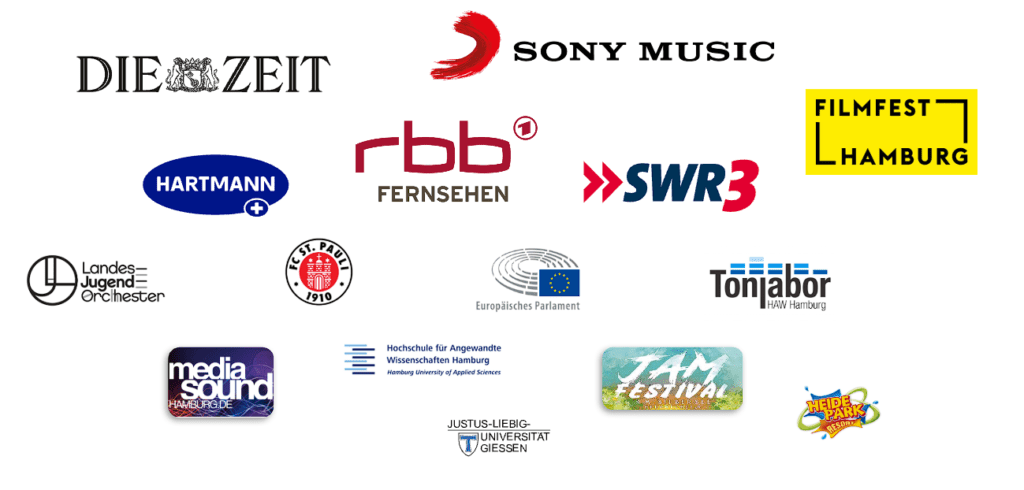 Wir haben schon mehrfach zusammen gearbeitet. Sehr zufrieden, mit episch orchestralem, aber auch rockig poppigen Stücken für verschiedene Spots und TV-Opener. Sehr freundlich, schnell, engagiert und vielseitig.
Raphael liefert top Produktionen ab, die meine Anforderungen stets übertreffen. Feier ich! Zudem ist er super freundlich und unkompliziert. Nur zu empfehlen! :-))
Sehr zu empfehlen! Ich habe hier 2 Songs Aufgenommen für meine kommenden Acoustic Sessions und bin sehr zufrieden mit dem Ergebnis! Sound und Bearbeitung sind super.
Ausnahmslos weiter zu empfehlen! Sehr professionelle und ausgereifte Musikproduktion. Für diejenigen, die zusätzlich noch nach kreativen Ideen für das eigene Musikprojekt suchen sind hier eins A bedient. Auch die Kommunikation war top, zu jederzeit erreichbar. Es blieben keine Wünsche offen. Der Mann versteht auf jedenfall sein Handwerk!
Thornsend hat für unseren Pitch-Trailer von Hänsel und Gretel im VORFELD eine tolle und epische Komposition gezaubert, ohne überhaupt das fertige Produkt zu kennen. Ich hab's direkt genommen! Hans Zimmer lässt grüßen.
Super nett, mega Arbeit. Ich bin vollends zufrieden.
New creative inputs combined with great communication and reliability.
Working with Thornsend Productions was an absolute joy! The music Raphael created for our game soundtrack is beautiful, atmospheric and perfectly fitting for the ideas we had in mind. Communication was fast and without any complications. We are thankful and consider ourselves very lucky that we got to work with such a great composer and would love to do so again in the future.
Raphael is a great guy with a tremendous understanding of music and sound. He helped me a lot finishing my album, did a great job improving arrangements and was flawless on the Mixing/Mastering end. Hopefully we'll be able to work together again someday!